Starting MSRP from $28,800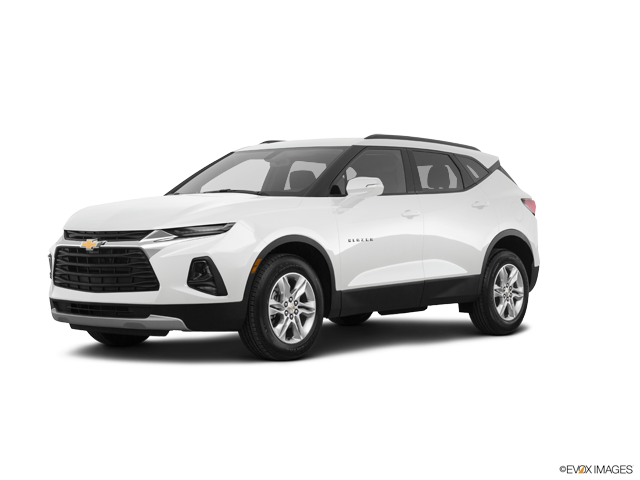 GM Consumer Cash Program*
Select 2020 Chevrolet Blazer
Offer Amount $1500
Sale Price: $33,340*
Stock Number: MA0531
Take Retail Delivery By 12-02-2019
Offer Disclosure
*$1500 - GM Consumer Cash Program. Exp. 12/02/2019
GM Consumer Cash Program*
Select 2020 Chevrolet Blazer
Offer Amount $1500
Sale Price: $33,340*
Stock Number: MA0533
Take Retail Delivery By 12-02-2019
Offer Disclosure
*$1500 - GM Consumer Cash Program. Exp. 12/02/2019
GM Consumer Cash Program*
Select 2020 Chevrolet Blazer
Offer Amount $1500
Sale Price: $34,735*
Stock Number: MA0502
Take Retail Delivery By 12-02-2019
Offer Disclosure
*$1500 - GM Consumer Cash Program. Exp. 12/02/2019
GM Consumer Cash Program*
Select 2020 Chevrolet Blazer
Offer Amount $1500
Sale Price: $33,340*
Stock Number: MA0484
Take Retail Delivery By 12-02-2019
Offer Disclosure
*$1500 - GM Consumer Cash Program. Exp. 12/02/2019
GM Consumer Cash Program*
Select 2020 Chevrolet Blazer
Offer Amount $1500
Sale Price: $33,735*
Stock Number: MA0487
Take Retail Delivery By 12-02-2019
Offer Disclosure
*$1500 - GM Consumer Cash Program. Exp. 12/02/2019
GM Consumer Cash Program*
Select 2020 Chevrolet Blazer
Offer Amount $1500
Sale Price: $33,340*
Stock Number: MA0501
Take Retail Delivery By 12-02-2019
Offer Disclosure
*$1500 - GM Consumer Cash Program. Exp. 12/02/2019
GM Consumer Cash Program*
Select 2020 Chevrolet Blazer
Offer Amount $1500
Sale Price: $46,635*
Stock Number: MA0587
Take Retail Delivery By 12-02-2019
Offer Disclosure
*$1500 - GM Consumer Cash Program. Exp. 12/02/2019
GM Consumer Cash Program*
Select 2020 Chevrolet Blazer
Offer Amount $1500
Sale Price: $33,735*
Stock Number: MA0503
Take Retail Delivery By 12-02-2019
Offer Disclosure
*$1500 - GM Consumer Cash Program. Exp. 12/02/2019
GM Consumer Cash Program*
Select 2020 Chevrolet Blazer
Offer Amount $1500
Sale Price: $33,340*
Stock Number: MA0492
Take Retail Delivery By 12-02-2019
Offer Disclosure
*$1500 - GM Consumer Cash Program. Exp. 12/02/2019
GM Consumer Cash Program*
Select 2020 Chevrolet Blazer
Offer Amount $1500
Sale Price: $33,340*
Stock Number: MA0493
Take Retail Delivery By 12-02-2019
Offer Disclosure
*$1500 - GM Consumer Cash Program. Exp. 12/02/2019
GM Consumer Cash Program*
Select 2020 Chevrolet Blazer
Offer Amount $1500
Sale Price: $46,240*
Stock Number: MA0586
Take Retail Delivery By 12-02-2019
Offer Disclosure
*$1500 - GM Consumer Cash Program. Exp. 12/02/2019
GM Consumer Cash Program*
Select 2020 Chevrolet Blazer
Offer Amount $1500
Sale Price: $33,340*
Stock Number: MA0488
Take Retail Delivery By 12-02-2019
Offer Disclosure
*$1500 - GM Consumer Cash Program. Exp. 12/02/2019
GM Consumer Cash Program*
Select 2020 Chevrolet Blazer
Offer Amount $1500
Sale Price: $33,340*
Stock Number: MA0490
Take Retail Delivery By 12-02-2019
Offer Disclosure
*$1500 - GM Consumer Cash Program. Exp. 12/02/2019
GM Consumer Cash Program*
Select 2020 Chevrolet Blazer
Offer Amount $1500
Sale Price: $46,340*
Stock Number: MA0611
Take Retail Delivery By 12-02-2019
Offer Disclosure
*$1500 - GM Consumer Cash Program. Exp. 12/02/2019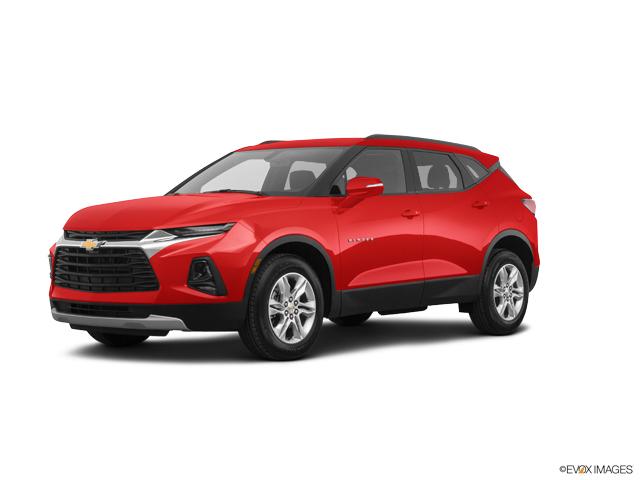 GM Consumer Cash Program*
Select 2020 Chevrolet Blazer
Offer Amount $1500
Sale Price: $33,340*
Stock Number: MA0489
Take Retail Delivery By 12-02-2019
Offer Disclosure
*$1500 - GM Consumer Cash Program. Exp. 12/02/2019
GM Consumer Cash Program*
Select 2020 Chevrolet Blazer
Offer Amount $1500
Sale Price: $34,340*
Stock Number: MA0500
Take Retail Delivery By 12-02-2019
Offer Disclosure
*$1500 - GM Consumer Cash Program. Exp. 12/02/2019
GM Consumer Cash Program*
Select 2020 Chevrolet Blazer
Offer Amount $1500
Sale Price: $33,340*
Stock Number: MA0491
Take Retail Delivery By 12-02-2019
Offer Disclosure
*$1500 - GM Consumer Cash Program. Exp. 12/02/2019
GM Consumer Cash Program*
Select 2020 Chevrolet Blazer
Offer Amount $1500
Sale Price: $45,965*
Stock Number: MA0510
Take Retail Delivery By 12-02-2019
Offer Disclosure
*$1500 - GM Consumer Cash Program. Exp. 12/02/2019
GM Consumer Cash Program*
Select 2020 Chevrolet Blazer
Offer Amount $1500
Sale Price: $33,340*
Stock Number: MA0548
Take Retail Delivery By 12-02-2019
Offer Disclosure
*$1500 - GM Consumer Cash Program. Exp. 12/02/2019
COME TEST DRIVE THE 2020 Chevrolet Blazer IN Evans AT Milton Ruben Chevrolet TODAY!
Still looking for a new car in Evans and not sure where to start? The best way to find out if the 2020 Chevrolet Blazer is for you is by coming down to Milton Ruben Chevrolet and test driving it today! At Milton Ruben Chevrolet we're dedicated to providing the best deals on new Chevrolet Blazers in the entire Evans and Aiken region. New Chevrolet Blazers come with the standard GM 3 year 36,000 mile warranty. Check out our
Evans vehicle search results to see a list of our current Blazers in stock
. If we don't have the perfect trim or color Blazer you're looking for, then we'll help you get it. At Milton Ruben Chevrolet we're dedicated to helping you find the perfect Chevrolet vehicle for you in and your family.
View the rest of our New Chevy Model inventory
for sale or
lease
here at Milton Ruben Chevrolet. Come visit us today and make a new friend in the auto business.